Mask Mandate Update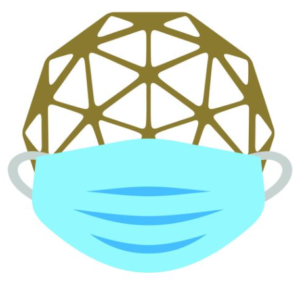 Posted 2/21/2022
Although statewide mask mandates have been lifted, RDC will continue to adhere to CDC guidance for healthcare facilities. We kindly ask that you wear a mask when you are inside one of our imaging centers. Thank you for your cooperation and for trusting us with your care.
Updates for Appointments
Posted 3/25/2021
RDC has been following all recommended guidelines for safety and wellness of our patients and staff throughout the COVID-19 pandemic. As CDC and state level protocols have eased, RDC has maintained a higher standard for best practices. However, we have made a few adjustments to make our patients aware of when they visit RDC.
Patients visiting RDC can expect the following:
Upon arrival at RDC, you will proceed to the front desk to answer health-related questions and complete a temperature check.
Patients will need to wear masks upon entry and if you do not have a mask, RDC will provide one.
Patients cannot have an accompanying guest unless it is medically necessary.
We have social distance markers on the floor as reminders to maintain 6 feet distance from one another and to assist with navigation for the check-in process.
We are maintaining our enhanced COVID cleaning policies to ensure the health of our patients and staff.
Update for Scheduling
RDC has implemented stringent COVID-19 policies to protect our patients and staff. We continue to meet and exceed all CDC guidelines for prevention of exposure to COVID-19 to protect our patients, staff and visitors.
We have recently made an update to procedures when scheduling with us:
1. When a patient calls to schedule, they will be asked the standard COVID-19 screening questions regarding current health status and potential exposures.
2. Patients who have been in contact with a confirmed or suspected case of COVID-19, or have had a have a positive COVID-19 test result themselves, must self-quarantine for 14 days and have had at least 3 days (72 hours) pass without the use of fever-reducing medications and be symptom free prior to being seen.
Update 10/15/2020
New Mask Policy
We are now requiring all patients and visitors entering our facilities to wear a face covering/mask. We will provide one if you do not have one. You will be notified when you schedule about this policy. We are enforcing this to ensure we are providing the best care in the safest environment for our patients and staff.
Update on our Carson City location:
Due to COVID-19, our RDC Carson City office is temporarily closed.
However, our other two offices in Reno are open!
Please call us at 775-323-5083 with any questions or concerns about your Carson City appointment. We will be able to reschedule you at one of our Reno locations at your convenience.
Thank you for your understanding.
———————————————————————————-
---
As we continue to receive daily updates, we are adjusting our protocols and policies to ensure the safety and health of our patients, staff, and community.
In addition to the enhanced screening measures we have implemented prior to entering our facilities, we have also increased the restrictions on guests. At this time, we ask that only the patient enter our offices for their exams. Friends and family members will be asked to wait in their cars. Special circumstances will be evaluated by management.
We understand that these are uncertain times and truly appreciate our patients and community partners while we work together to navigate this situation and take necessary precautions to maintain a safe environment and minimize risk.
If you have any questions, please call us at 775-323-5083.
———————————————————————————-
---
Every day, we learn more about the coronavirus (COVID-19) and how it is impacting our world, the country, and our community.
Our office is dedicated to understanding how it affects our patients and staff. We are making all the necessary changes to our office routine and continuing to use our high standard of infection control and disinfection processes. Aside from our infection control protocols, we have increased the cleaning and disinfection of the common areas and frequently touched surfaces with a high-grade medical disinfectant. Additionally, we will have hand sanitizer available at the front entrance.
We are closely following the Center for Disease Control's (CDC) guidelines and recommendations to adjust to the necessary prevention of the spread of this disease. We have informed our employees about the importance of necessary hand washing and staying home if they feel sick. We also kindly ask our patients to help us contain any potential spread by rescheduling your appointments if you feel unwell or feverish.
As an additional precaution and to ensure the safety of all our patients and staff, we will now be taking each patient's and visitor's temperature prior to their entry into the office. If signs of fever are present, we will kindly be asking patients to reschedule appointments for a later time.  We will be asking additional screening questions prior to patients and visitors entering our facility.
We respect everyone's concerns regarding the transmission of COVID-19 and if you wish to reschedule during this time, please feel free to contact our office. We will continue to monitor this situation and do all we can to protect our patient family.
Ross Golding, MD
Medical Director, Reno Diagnostic Centers