Digital Mammography also known as 2D or traditional mammography uses a digital plate that is warm to the skin. It takes under 10 minutes to acquire images and is more comfortable than a conventional mammogram. Our wait time and callbacks with this procedure have been reduced by 20-30 percent when compared to conventional mammography.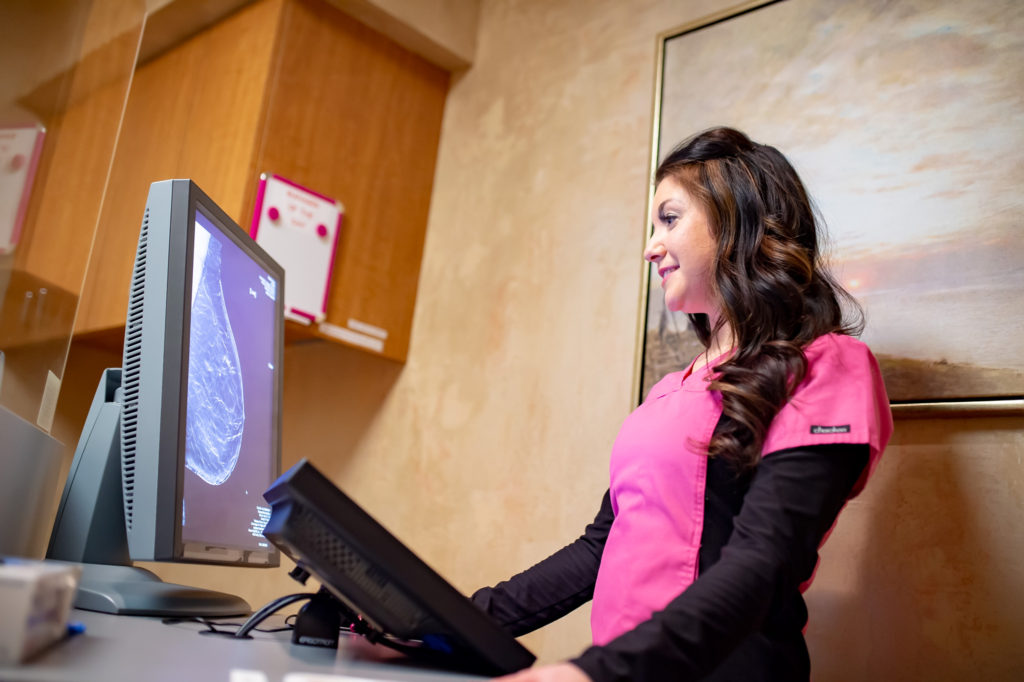 Preparation and what to expect for all mammograms:
No dusting powders or deodorant. Underarms should be free of chemicals.
If you experience monthly breast tenderness, schedule your mammogram when you are least sensitive.
A board-certified technologist will position your breast for the best placement to acquire an image.
Once images are taken, and the exam is complete, you may return to work.
Most results will be delivered by your healthcare provider the same day.