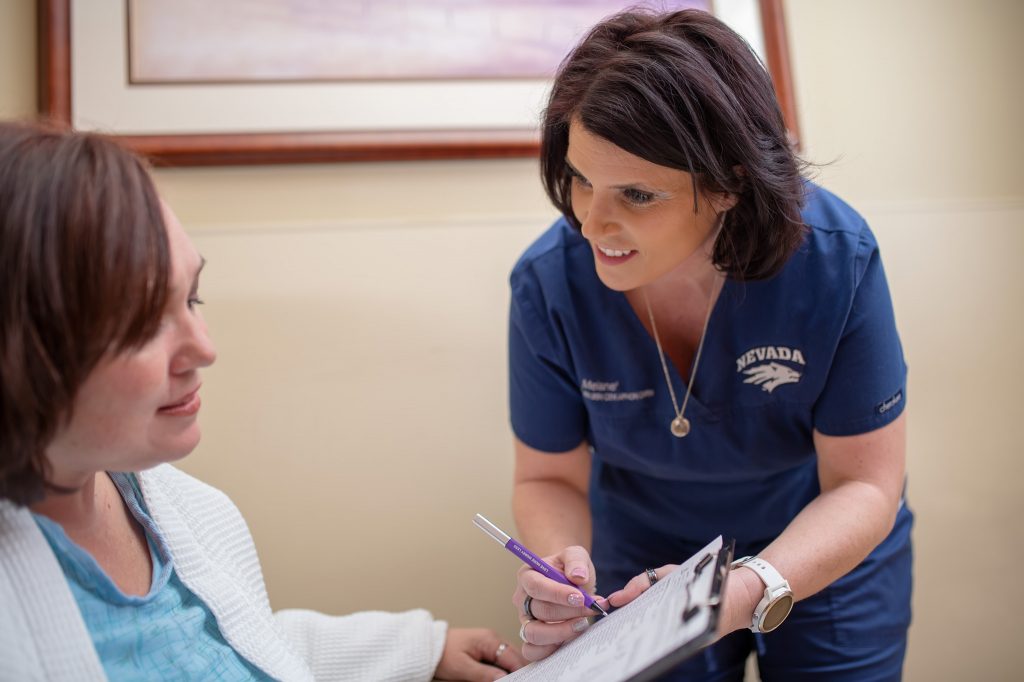 Just as each woman is unique, so are their breast imaging needs. At RDC, our comprehensive breast imaging program tailors your screening based on personal and family history. Instead of simply taking the health history of each patient and filing it away, we assess this information and input it into a risk assessment model (Tyrer-Cuzick Model) to categorize your risk for breast cancer.
The Tyrer-Cuzick (TC) tool estimates lifetime breast cancer risk based on answers to a series of screening questions such as age of first period, height, weight, childbearing history, family history of breast cancer, etc.. Each woman is informed of her breast density and will receive individualized recommendations for the future based on the data provided.
For women who have an increased risk based on the risk assessment model, will have the opportunity to complete a more comprehensive genetic screening test. In partnership with Invitae, we offer enhanced genetic screening through a saliva test to our patients who qualify. This information will be included in the report for the referring provider to reference and consider in each patient's treatment plan. We believe RDC's customized imaging care will greatly improve the quality of patient lives and treatment outcomes.
What To Expect
Upon scheduling your mammogram exam, you will receive your choice of a text or email notification to begin the health history questionnaire.
Please complete the questionnaire prior to your appointment.
On your exam date, you will go through the routine check-in process and routine screening mammogram.
Following your mammogram, you will receive your lifetime risk score along with your density level.
Based on your score or density level or both, RDC will provide recommendations for future screenings.
If your score indicates a higher risk, you may qualify for additional genetic testing.
Breast Density Scorecard
Frequently Asked Questions:
Does my insurance cover the risk assessment?
The questionnaire is offered at no charge. Should you qualify and proceed with additional genetic testing, your insurance will be billed through our program partner.
What does the genetic testing cost?
The out of pocket expense is subject to your insurance coverage.
Can anyone receive the genetic testing?
No. The saliva genetic testing is only offered to those with a high risk assessment score.
How long does it take to fill out the risk assessment questionnaire?
On average, 5-10 minutes. If you have extensive family history of cancer, it may take longer to complete.